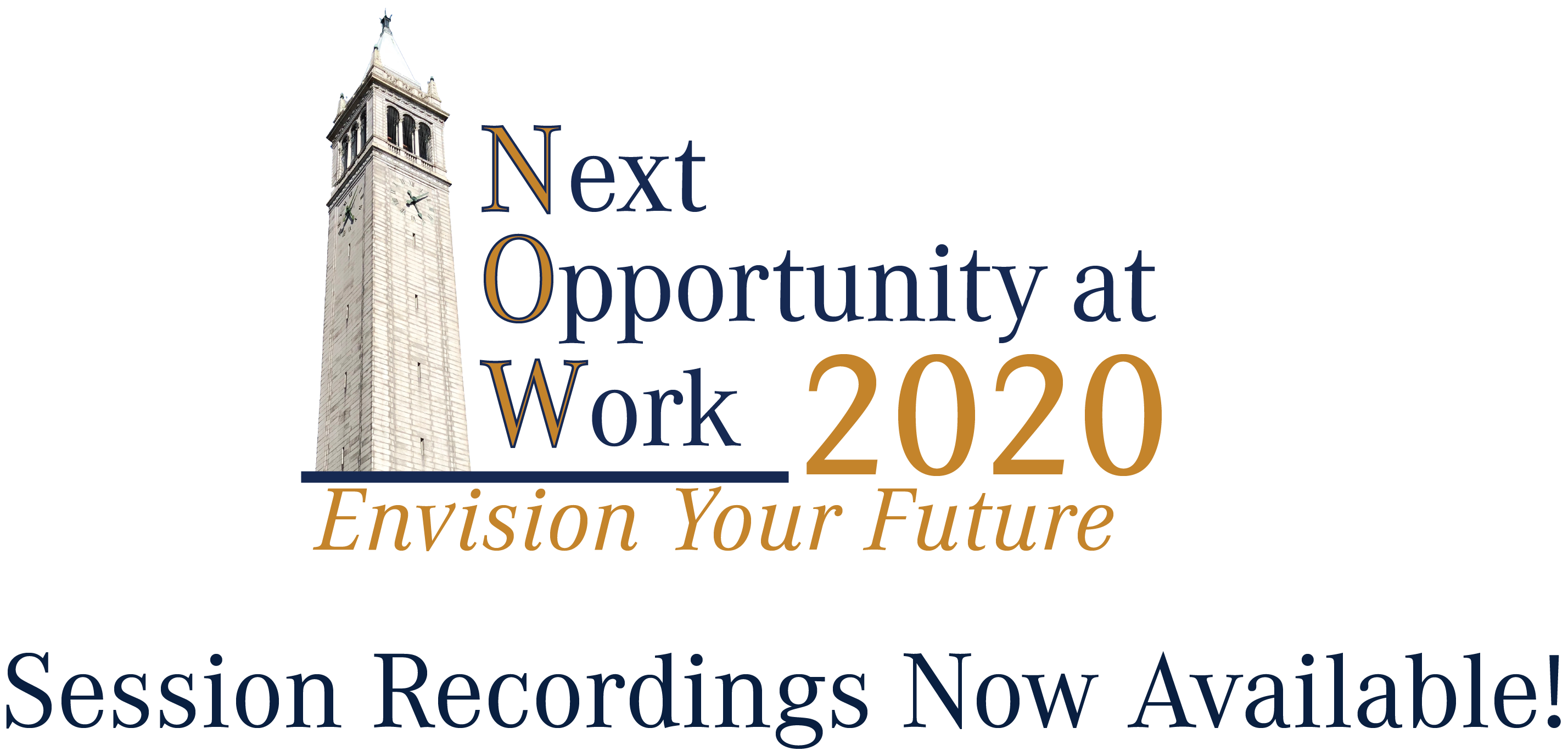 Welcome and Opening Keynote
Welcoming Remarks: Chancellor Christ and Eugene Whitlock
About Chancellor Carol Christ: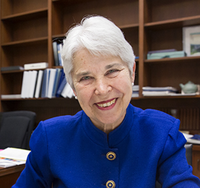 Carol Christ began her term as the 11th chancellor of the University of California, Berkeley on July 1, 2017. A celebrated scholar of Victorian literature, Christ is also well known as an advocate for quality, accessible public higher education, a proponent of the value of a broad education in the liberal arts and sciences, and a champion of women's issues and diversity on college campuses.
Christ spent more than three decades as a professor and administrator at UC Berkeley before serving as president of Smith College, one of the country's most distinguished liberal arts colleges, from 2002 to 2013. She returned to Berkeley in January 2015 to direct the campus's Center for Studies in Higher Education, and was appointed interim executive vice chancellor and provost in April 2016 before being named chancellor in March 2017. Since her return to Berkeley, she has worked to foster community and improve the campus climate for people of all backgrounds, celebrate the institution's longstanding commitment to free speech, strengthen Berkeley's financial position, address a housing shortage, and develop a ten-year strategic plan for the campus.
As president of Smith for more than a decade, Christ supervised the development of the nation's only accredited engineering program at a women's college, oversaw a significant rise in student diversity, expanded Smith's global activities and reach, managed a major campus capital planning program, and shepherded the college through strategic planning exercises designed to improve its academic and financial models within the context of changing trends in higher education.
Prior to joining Smith, Christ served as UC Berkeley's executive vice chancellor and provost from 1994 until 2000. During her six years as the campus's top academic officer, she sharpened Berkeley's intellectual focus, strengthening many of the institution's top-rated departments in the humanities and sciences as well as advancing major initiatives in areas including neuroscience and bioengineering.
Christ received her B.A. (1966) from Douglass College, and her M.Ph. (1969) and Ph.D. (1970) from Yale University. She joined the Berkeley English faculty in 1970, and in addition to her other roles, has served as chair of that department, dean of the Division of Humanities, and provost for the College of Letters and Science. Christ has authored two books, The Finer Optic: The Aesthetic of Particularity in Victorian Poetry (1975) and Victorian and Modern Poetics (1994), and has edited or co-edited several others, including The Norton Anthology of English Literature. She is a member of the American Academy of Arts and Sciences and the American Philosophical Society.
Christ was married for 21 years to Paul Alpers, a professor of English and founding director of UC Berkeley's Townsend Center for the Humanities, until his death in 2013. She has two grown children, Jonathan and Elizabeth Sklute, from a previous marriage, as well as two grandchildren. She lives in Berkeley.
---
About Eugene Whitlock, Assistant Vice Chancellor for People & Culture: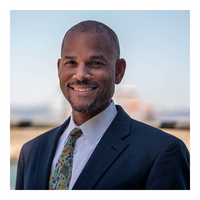 For five years, Eugene served as Vice Chancellor, Human Resources, and General Counsel of the San Mateo County Community College District, which serves 45,000 students across three colleges. In his human resources role, Eugene led the District's equity-focused recruitment which resulted in the increased hiring of staff and faculty from underrepresented backgrounds. He championed professional development opportunities for employees, developed workshops and training on harassment and discrimination, and led efforts to support faculty and staff in order to enhance the employee experience. As a passionate advocate for diversity, equity, and inclusion, Eugene has been invited by the California Community Colleges State Chancellor, community colleges, and K-12 school districts throughout California to deliver training to Board members, administrators, faculty, and staff.  In 2017, Eugene's work was recognized by his peers who selected him for the "Progress in Diversity" award given for "Outstanding Achievement in Support of Diversity in the Higher Education Community."
In his role as General Counsel, Eugene advised the District on general litigation, privacy and data security, wage and hour rules, disability, accommodations, leave policies, contracts, the Brown Act, the Education Code, and the Labor Code. Eugene also led the District's International Student Program, focusing on growing the program's enrollment of students from Africa and South America.
Prior to joining the Community College District, Eugene's professional background includes legal, investment banking, and project management roles in the U.S., Germany, Japan, and Venezuela. He has a strong affinity for academia and learning that brought him to the Community College District, and now to Berkeley.
Eugene obtained his undergraduate degree in Biological Sciences from Stanford University and earned his law degree cum laude from the University of Michigan. He is also a fluent speaker of Spanish and German.
Morning Keynote: Chris Murchison
Flourishing
Applying 5 domains of well-being (based on Martin Seligman's model): positive emotions, engagement, positive relationships, meaning, and accomplishment —as a framework for attendees to envision a future self to which they aspire.
---
About Chris Murchison: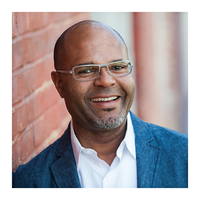 Chris Marcell Murchison, Creative Thought Partner, Consultant, and Positive Organization Coach at Murchison Consultant Group, is a passionate advocate for positive workplace culture. In his broad career spanning the higher education, for-profit, not-for-profit, and foundation sectors he has focused his energy on developing creative means to build community at work and practices that support an employee experience of respect, connection, joy, and generative learning. 
In 2014, Chris was named the first Visiting Leader at the Center for Positive Organizations in the University of Michigan's Ross School of Business, where he advises, connects and convenes faculty and students to explore practical applications of Positive Organizational Scholarship. In January of 2018 Chris was additionally appointed to the Advisory Board of the International Positive Psychology Association's Work & Organizations Division.
Chris was on staff at UCB from 1991 to 2000 and currently works as an independent creative thought-partner, experience designer, and advisor to organizations ready to reimagine the possibilities of their cultures.
Workshops
Click on the dropdown menu below to find the recording link, session materials, and session descriptions.
Afternoon Keynote: Dr. Sahar Yousef
Becoming Superhuman: The Science of Productivity 
How to Stop Draining Your Brain's Resources and Get More Done in Less Time. 
Learn a highly practical, proven set of strategies for staying focused and high-energy throughout the day based on how your brain and body work best. 
---
About Dr. Sahar Yousef: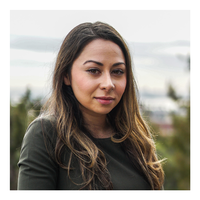 Dr. Sahar Yousef is a cognitive neuroscientist and the youngest business faculty at UC Berkeley. Her 10+ years of research on 'making superhumans', featured in Forbes and Business Insider, sheds light on how to improve focus, memory, and overall human performance in as little as 7 weeks. Outside of the academic world, Sahar is the founder and managing director of Stoa Partners, a productivity training and consulting firm which helps executives and their teams carve out hours of daily, uninterrupted focus time - so they can get more done, in less time, with less mental energy.