Back by popular demand, the Coaches' Corner offers a 25-minute appointment with a career coach while attending the conference.  A coaching appointment is especially helpful to those who want assistance in:
Getting unstuck

Gaining perspectives that supports forward movement

Clarifying career goals & turning them into action

Managing career change

Communicating effectively about your career and skills

Balancing the "big career picture" with the concrete action steps needed to make it a reality
In your registration confirmation e-mail, we will include a link to sign-up for Career Coaching (this will include sign-up times and additional information). Please only sign up for ONE appointment per person.
We are fortunate to have expert career coaches from campus and beyond. We will be providing you with more information closer to the conference!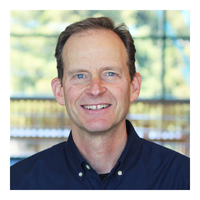 Chris McLean
Chris McLeanis a licensed psychologist with 25 years experience providing a full range of counseling and career development services. He has expertise in performance psychology and has designed and led numerous trainings to promote personal growth and professional development of university students, high performance athletes, and adults in career transition. As a psychologist in UC Berkeley's Counseling and Psychological Services he manages career development services for students and for 10 years provided leadership to a comprehensive program to promote career growth for Berkeley staff sponsored by Human Resources.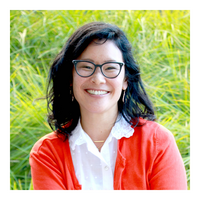 Grace Turkis
Grace Turkisis the Director of Leadership and Professional Development at the Center for Public Health Practice & Leadership at the Berkeley School of Public Health. Grace brings more than 15 years of experience in leadership development in both university and health care settings. She is passionate about developing others and helping individuals integrate their unique experiences, interests, and talents to reach their maximum professional potential. As a leadership coach and facilitator, Grace provides individual and group coaching to leaders in medicine, nursing, public health, and education across public, private, and nonprofit sectors. Grace also serves on the Advisory Board of Home for a Home, a nonprofit organization that partners with socially conscious real estate professionals who donate a portion of their commissions to sustainably fund the construction of homes for people in need. Grace received her Master of Public Administration degree from the University of Colorado Denver and a bachelor's degree in Human Development and Family Studies from the Pennsylvania State University. She is a Certified Professional Co-Active Coach through the Co-Active Training Institute and certified Myers-Briggs Type Indicator practitioner.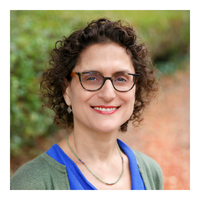 Dinorah Meyer
Dinorah Meyer, MS, NCC, RYT, Assistant Director/Career Counselor for the College of Environmental Design, has been providing career counseling and programming for UC Berkeley students and alumni at the Cal Career Center since 2004 and counseling individuals in private practice at the Career & Personal Development Institute in San Francisco since 1999. In addition to her MS in Counseling from San Francisco State University, she is a National Certified Counselor and has earned a 200-Hour Yoga Teacher Training Certificate. She enjoys integrating yoga concepts and practices into counseling to help clients gain clarity and perspective, manage stress and feel more empowered.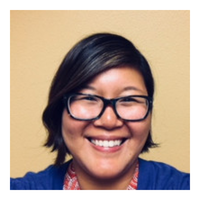 Heidi Yu
Heidi Yu is an Assistant Director for Letters and Science on the counseling team at the UC Berkeley Career Center.  Prior to working at UC Berkeley, Heidi provided career and academic support services to students at San Francisco State University, Portland State University, and Kingsborough Community College. Before working in higher education, she held various roles in nonprofit organizations in New York City. Heidi earned an MSW degree from Hunter College and a BA in English from Barnard College.  Heidi's path has been winding with a lot of twists and turns, achievements, and failures; however, she has learned so much from the process and developed as an individual and professional along the way. 
Dione Rivera
Dione Rivera has 10+ years of international counseling and career coaching experience across age levels and work backgrounds. Her coaching ethos is to empower individuals to make meaningful choices in their careers by helping them navigate and optimize tools in building a strong career portfolio. Currently, she is the Asst. Director for Career Development at the Fung Institute for Engineering Leaders.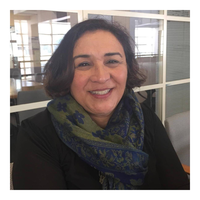 Irma Moreno
I practiced family and public interest law for over 10 years. After realizing I didn't much care for the practice of law, I worked in the area of Philanthropy. My work in philanthropy allowed me to utilize the skills I gained as an attorney. I worked on projects funding HIV/AIDS work, both in research and community engagement. My philanthropic work led to working with UC Office of the President. I decided that I had worked with students, after college, and I had a passion for working with students in higher education. I decided to transfer to UCSF School of Medicine where I worked in their Post Baccalaureate program for 6 years.  I then took an Admissions position with UC Berkeley – UCSF Joint Medical Program, returned to UCSF to work with the longitudinal integrated clerkships, and have returned to Berkeley's Career Center, where I work coaching pre-health students.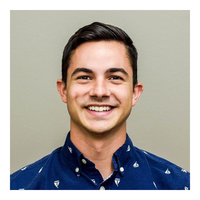 Jeremy Brooks
Jeremy Brooks currently serves as the Career Center's Assistant Director for the College of Letters & Science.  As a Career Counselor, Jeremy uses a counseling as teaching approach with clients, viewing himself not in a position of power but rather as a partner in a journey of discovery. He believes that it is integral to understand where clients are coming from and to meet them where they are at. In charge of developing Berkeley's Social Impact programming, Jeremy's focus is on educating students and staff on career paths that will cause a positive impact in the world and still create a financially sustainable future.
Katie Tuite
Katie Tuite is a passionate champion for people who aspire to become the best version of themselves. As a leadership and career coach, she works with highly-motivated individuals to achieve their personal and professional goals. Katie thrives on helping others harness their inner resources to realize their potential and find empowerment and fulfillment through life-affirming choices.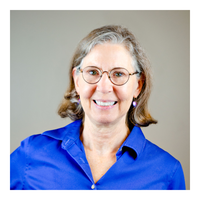 Jo Scullion
Jo Scullion is the Career Center Assistant Director for Health Careers/Public Health. With a degree in Nutrition Science, I started my career working in the dietary department of a retirement home, then a hospital in San Francisco.  With 3 kids I provided in-home child daycare for several years, while also working together with my contractor husband as the bookkeeper for his business and opening and running a small retail store with him.  A divorce left me wondering where to go next. Hired as an admin assistant at Mills College in the chemistry department, I began to work with their Post Bac-Pre Med Program and discovered that I loved working with these bright and ambitious students. I became the coordinator and developed a program for helping students understand the intricacies of preparing and applying to health professional schools. While working at Mills I completed a master's in Educational Leadership.  I was then hired as Program Director for the UCB Extension Post Bac program. Discovering that the corporate model was not a good fit, I was lucky enough to be hired at UCB Career Center with pre-med/pre-health/bio students and here I hope to stay at my dream job!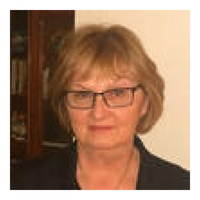 Linda Lundberg
Linda Lundberghas been with UC Berkeley since 2009 and leads the Transition Services Program within Talent Acquisition, People & Culture. As a Career Coach, Linda has a passion for providing resourceful, innovative and motivating career guidance, and is very enthusiastic about all things related to employment. She holds a Masters degree in Career Development and Career Counseling. She is a Hudson Institute Certified Professional Coach, a National Board Certified Counselor (NCC), Career Development Facilitator (CDFI) and a National Board Certified Career and Executive Coach (BCC).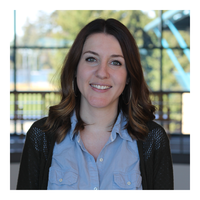 Kate Zuby
Kate Zuby is the Career Counseling Outreach Coordinator in Counseling & Psychological Services, and joined the CAPS Career Counseling team in 2018. She received her Master's degree in College Student Personnel Counseling 2017 from San Francisco State University. Her role at UHS includes working with students, alumni, and community members to provide career exploration support for individuals struggling with career indecision. Prior to her role at UC Berkeley, she has had six years of experience working in various educational settings as an undergraduate advisor, program coordinator, and career counselor providing one-on-one assistance and resources to individuals seeking career services.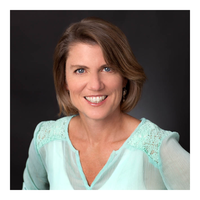 Pam Rich
Pam Rich serves as an organization development consultant on the People and Organization Development team at UC Berkeley. Prior to coming to UC Berkeley, she ran her own consulting practice supporting organizations in strategic planning and team development. In her work, she also supported leaders, especially women, in their leadership development by providing coaching and thought partnership. Pam listens deeply to her clients which in turn enables her to pose probing follow up questions. This strategy serves to surface new insights and fosters greater self awareness. The end result is to boost self confidence, competence and a love of life-long learning.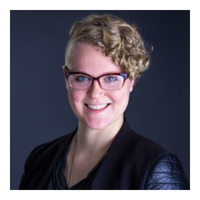 Revae Hitt
Revae Hitt is an Assistant Director for Engineering and Physical Sciences in the Career Center. She has a Master's in Counseling from San Francisco State University and five years experience providing career counseling to students and community members at public colleges and universities across the Bay Area. Revae is passionate about working with people at every stage of career development. She has worked with new students in the beginning stages of exploring careers and professionals looking to take their careers to the next level.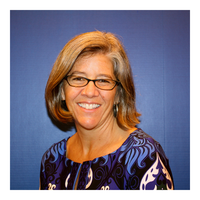 Ruthann Haffke
Ruthann Haffke has over 20 years of experience providing career coaching and counseling at UC Berkeley. While at UC Berkeley, Ruthann established a career services program for graduate students, developed career programming for professionals in transition, and co-led the Berkeley Facilitators Network. She has received the Chancellor's Outstanding Staff Award and the Distinguished Service Award. Ruthann received her M.S. in career and college counseling from San 26 Francisco State University, and a B.A. in sociology from UC Santa Barbara. She is a Gallup-trained strengths coach and is certified in the Myers-Briggs Type Indicator (MBTI).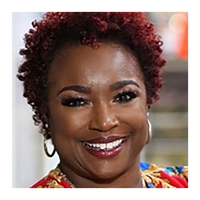 Vaneese Johnson
Vaneese Johnson, The Boldness Coach™, is a Global Leadership Coach, Keynote Speaker, Brand Strategist and Author.  She teaches, empowers, and challenges professionals to step into their Bold, Big & Bad ™ and up-level their career choices and successes with intention, ownership and self-direction. 
As a powerhouse possibility creator and transformation instigator, Vaneese teaches and emboldens today's  professionals through her proprietary success fundamentals of Branding Out Loud Daily (BOLD), Building in Your Genius (BIG), and being Branded and Distinctive (BAD) to accentuate their professional presence with authenticity and authority while making a purposeful impact in the world. Her strategic approach allows clients to better connect their talents, skills and values across diverse groups and industries resulting in relevant, high-impact engagement.
Her professional credentials include:
Certified Career Management Coach, Personal Brand Strategist, Online Brand Strategist, Small Business Advisor, Career Transition Coach, 360 Administrator and Interpreter and Crucial Conversations Facilitator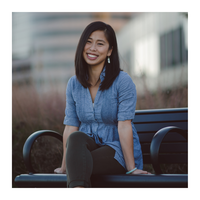 rita zhang
rita zhang (she/her/hers) is a financial empowerment educator, facilitator, and coach. She brings 10+ years of social justice experience from movement-building, direct service, and higher education settings to her financial empowerment work. rita is the founder of Community Roots Financials, a financial education service focused on supporting first-generation and immigrant communities of color on financial empowerment topics. Additionally, rita is a financial coach at Oakland Promise for low-income parents. As a Cal alum and former staff person, rita is looking forward to holdig space for the Cal staff community at NOW Conference this year!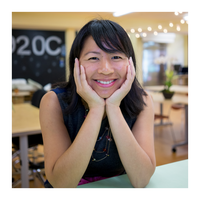 Semorn Selim
Samorn Selim is the CEO of Career Unicorns.  She has successfully worked with over 1,000 clients to land dream jobs, get promotions, and negotiate raises.  She has presented at Google, UC Office of the President, Dress for Success, National Association for Law Placement, Paul Hastings and Wilson Sonsini.  She was an attorney at Manatt, Phelps & Phillips, Director of Employer Outreach at Berkeley Law, and is a Berkeley Law graduate.She is the author of "Belonging:  Self Love Lessons From A Workaholic, Depressed, Insomniac Lawyer" (available on Amazon) and "Transform Your Career From Dread to Joy Guide" (available at www.CareerUnicorns.com(link is external)).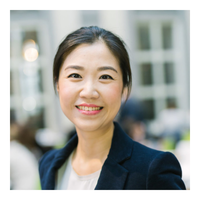 Xue Jiang
Xue Jiang is a leadership, career and expat coach. She is passionate to help people develop the mindset and skills to adapt to change, realize their potentials and find meaning in life. Having lived in 6 countries in Asia, North America and Europe, Xue understands the challenges faced by recently relocated internationals and enjoys helping them transition to a new country. Over the last 15 years, Xue has coached hundreds of international students, professionals and accompanying partners in the US, Canada and Sweden. She has designed and taught international transition programs at Harvard, MIT and UC Berkeley to help foreigners create a meaningful life abroad. Xue has an Ed.M in Adult Development and Psychology from Harvard University, an MBA from IAE Aix-Marseille Graduate School of Management, and a B.A.Sc in Electrical Engineering from the University of British Columbia.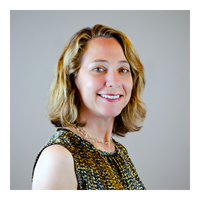 Rosanne Lurie
Rosanne Lurie, MS, currently works at the University of California Berkeley as the Director of Graduate and Postdoc Career Development for QB3-Berkeley.  Prior to that, she was part of the management group at the Cal Career Center, co-leading a team of 13 counselors. She received the BSA Excellence in Management award in 2018. Rosanne has nearly 20 years professional experience in career services, and enjoys helping individuals learn about career options and develop their job search skills. She has been both a presenter and advisor at multiple professional conferences including the 2017, 2018 and 2019 NOW conferences.  Prior to joining UC Berkeley in 2017, she worked for seven years at the University of Pennsylvania, establishing direction for all advising services, programs and outreach for six Penn graduate schools. Rosanne co-authored the 5th edition of the Academic Job Search Handbook (link is external), published in 2016.
Terrie Moore
Terrie Moore proudly served the career development needs of UC Berkeley staff for over ten years in all.  Most recently, she was the Lead for Career Development in People and Organization Development, where she co-chaired the acclaimed 2019 NOW Conference before retiring.  She visualized UC Berkeley's Grow Your Career model, including tools that have been adopted by organizations in North America and Europe.

Her approach advocates the importance of recognizing one's unique combination of strengths; embracing lifelong learning; and engaging with fellow professionals.  Facilitating these career-development milestones for clients has been a truly satisfying highlight of Terrie's professional life.

A veteran of career change herself, Terrie trained as a career counselor after an extensive career in the healthcare industry.  Her credentials include certifications as a National Certified Counselor; MBTI practitioner; and Juran Quality Improvement advisor/trainer.  She holds two Master's degrees - in Counseling and in Health Services Administration.

While sheltering in place, Terrie is gardening, docenting for the UC Botanical Garden from afar, honing her Zoom skills, and dabbling in paint and song.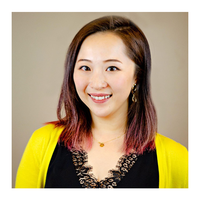 Ying Kuah
Ying Kuah is an instructor, instructional designer, and coach who is passionate about helping people grow, both personally and professionally, through fun and interactive workshops, e-Learning, and 1-on-1 coaching.  In her current role in People & Culture, UC Berkeley, Ying helps hundreds of people managers and HR professionals to grow to be a better communicator, consultant, change manager, trainer/facilitator, and coach through engaging workshops.  Ying also co-founded Cal Coaching Network(link is external) (Community of Practice for coaching) to further the effort to build a coaching culture at UC Berkeley by supporting all staff to grow as a coach.  
Outside of work, Ying is a foodie who loves smothering her 2 daughters (2 and 4) with hugs and kisses, and can't wait for them to grow up so that they can go snowboarding, rock climbing, camping, traveling, and let's not forget shopping and mani-pedi's, together.