"Multiple factors drive a job search, including a person's ability to network, prepare a résumé, and succeed in an interview.  When working directly with a coach the odds of obtaining employment are higher for those job seekers."  (Harvard Business Review, 2021)
University of California, Berkeley programs and educational offerings are supported by a uniquely talented and dedicated staff. Valuing and retaining that staff is critical to the success of the university. Over the recent past, our work environment has been impacted by major organizational changes, fiscal and operational restructuring, and the enormous re-visioning questions created by the pandemic.
Transition Services, is an award-winning program provided by Berkeley People & Culture that supports staff career transition. Professional development includes learning how to change jobs successfully and how to create an active career path. Whether an individual decision, or an unexpected layoff, managing this change can create opportunity. Our working partners include Talent & Acquisition Advisors and the new learning available in People & Organization Development, Grow Your Career and Technology and Training workshops.
Jump ahead to the stage you are in your transition:
---
  The World of Work 
What is career development?
Career development is the lifelong process of learning, finding purpose in your work and advancing along your career path. On average, a 50 year career journey may include more than 12 different jobs and 5-7 career changes.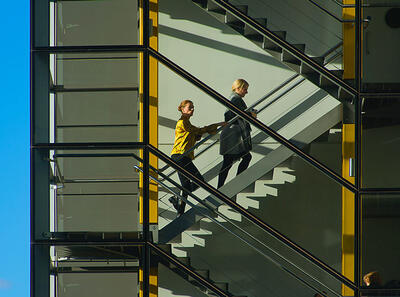 Growth and success in a career can look quite different depending on your field. Four common descriptors are: 
Traditional - a

linear track

 that assumes long tenure and upward movement in an organization

Expert

- becoming recognized as the best in your field

Roamer 

-

someone who thrives with new opportunities and changes jobs often

Spiral - a

path that incorporates lateral or related moves that broaden or deepen one's experience
In this video "Advice to the Class of 2020," Robert Reich gives a presentation about career development and discusses these career paths, especially how the Spiral path is becoming more common. 
 Career Management Phase 1: Getting Ready  
Where Are You Now?
Any career transition should start with a review of your skills and interests. Excellent resources are available here at UC Berkeley through individual career counseling, assessment tools, and career development workshops.
What to do next: 
Salary Information
Job Postings
Start here if you have been impacted by Layoff:
Career Coaching: Meet individually with a Transitions Career Consultant - Contact: Transitions2@berkeley.edu, or call 510-542-0307

LinkedIn Learning Recommended videos: 
Benefits:

Fidelity Savings and Retirement Services (403b): 1- 866-682-7787

UC Retirement Administration Service Center (RASC) 1-800-888-8267

California State Unemployment Insurance 

Filing for benefits - You must be past your separation date to apply. Have your layoff letter and final check stubs handy
Reciprocity: Moving from UC Retirement system to CALPers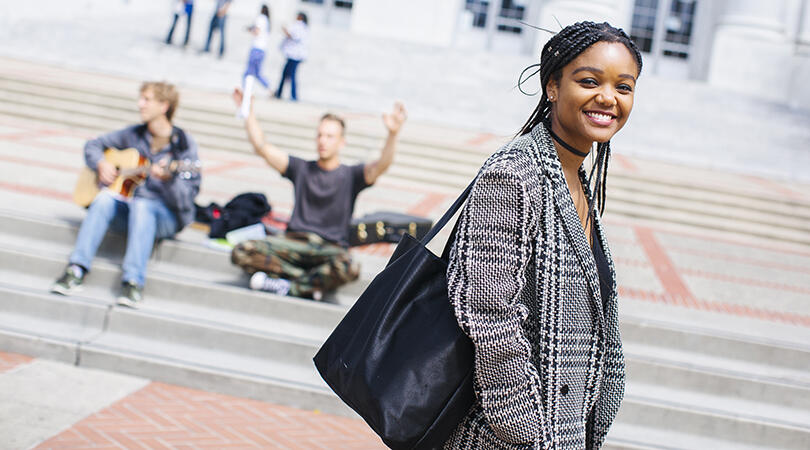 Be a lifelong learner!
Job market shifts are often unpredictable. Stay on top of the changes in your field by being an active learner. What is new in your field? What new technical tool or certification would add value to your qualifications?
 Career Management Phase 2: Career Choice Tools, New Learning, and Resources
Consider refreshing your skills. Take a look at what skills are most in demand:
Skills projected to be in demand for the next 10 years: 

The most needed skills and experiences needed at UC Berkeley:

Empathy/Service Orientation

Curiosity/Continuous Learning

Customer Service

Data Analytics

Data Management

Project Management

Managers and Supervisors

Communications: Social Media/Web Development

Administration/Operations

Finance Professionals

Development/Fundraisers
Defining competencies can be the first step in creating growth and motivation in your work.
Review these resources for how to best assess and showcase your sills:
Build Your Job Search Collateral
Anything in writing that represents you in your job search, such as your resume, cover letter, or online profile, should clearly identify and succinctly communicate what makes you a standout match for the jobs you are interested in pursuing.
Here are some tips for how to make your writing stand out:
Resume: Develop a professional resume based on current workplace best practices. 
JobSCAN

: Upload your resume and cover letter to optimize keyword and technical skill match.

LinkedIn Profile: Use conversational and professional writing. Develop your information with up to 50 descriptors of your career field, experience, and expertise. 
 Career Management Phase 3: Job Search

Navigating the Job Market  
UCB's internal applicant matching tool: CALTalent
CALTalent is a resource for supporting talent development and retention on campus. Its purpose is to provide hiring managers and advisors with a way to know where our talented staff resides. It offers staff an option to learn about campus opportunities for continuing a career path with the University.
Is this the right service for you? Are you:
as far as you can go in your current career classification?
frustrated by plateauing?
wanting to stay at Berkeley, but need help with creating a path?
impacted by job loss due to restructuring or loss of funding?
a rehired retiree?
Check out the Process Mapif you would like to see exactly how CALTalent is constructed.
Job Search Strategy
Create strategies, discover opportunities, and develop targets. 
Create a journal or spreadsheet to document your application submission dates and to note outcomes.

Always keep copies of job postings and applications. 

Stay in touch with contacts made in your search to build your network including recruiters and interviewers.

Suggestions for job search support:
Take advantage of this online training resource available to UC Berkeley staff by logging in with your Berkeley email address. Suggested titles to explore:  
Start your online search with Google. To find job postings that match what you have to offer, search by your primary skill set, professional area, or values rather than a job title. For example, rather than Senior Administrator or Executive Assistant, try searching for "customer service," "project management" or "innovative.'

Tip from a UCB Sr. Recruiter