Career Coaching Generates Results!
UC Berkeley is committed to growing a coaching culture to help staff collaboratively engage in work that supports our mission, to empower staff to own their careers, and to provide support with career planning and advancement. In a recent survey conducted of UC Berkeley staff who have engaged in short term, 1:1 career coaching, 85% of respondents felt that career coaching was a worthwhile investment of their time.
Additional survey highlights:
As a result of coaching...
77% - felt better equipped to take action in their career development
70% - reported increased confidence to achieve their career goals
67% - reported increased confidence in their ability to identify fitting career opportunities 
Review the Career Coaching Services Summary Report here.
Schedule an individual, confidential 45-minute meeting with a certified coach who can support you on your career journey.
Career coaching appointments are an excellent way for UC Berkeley staff to receive individualized support. Services include:
Planning and setting goals for career development
Exploring, creating and implementing action plans to support career mobility
Reviewing and optimizing job search materials such as a resume, cover letter, or LinkedIn profile
Discussing any type of career-related challenge or opportunity
Identifying your personal formula for work-life balance and avoiding burnout
Appointments can be held in person or remotely. In-person meetings are usually held in Suite 192, University Hall, 2199 Addison Street. All appointments are currently being held virtually. 
---
Meet Your Campus Staff Career Coaches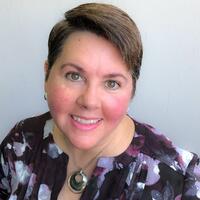 Lisa Rykert (she/her/hers) serves as the Career & Professional Development Lead on the People & Organization Development team within UC Berkeley People & Culture. Her focus on campus is to support staff career growth and mobility with the goal of helping people to love the work they do and do the work they love within a diverse and inclusive environment of belonging. Lisa is a board certified coach (BCC) with over ten years of career coaching experience and 20+ years of experience in human resources and organizational development. She holds a Master's degree in Mental Health Counseling from Nova Southeastern University. Lisa is author of the ebook, 10 Powerful Ways to Experience More Joy at Work Now.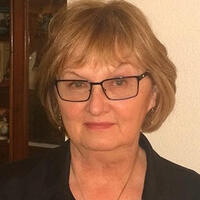 Linda Lundberg (she/her/hers) has been with UC Berkeley since 2009 and leads the Transition Services Program within Talent Acquisition, People & Culture. As a Career Coach, Linda has a passion for providing resourceful, innovative and motivating career guidance, and is very enthusiastic about all things related to employment. She holds a Masters degree in Career Development and Career Counseling. She is a Hudson Institute Certified Professional Coach, a National Board Certified Counselor (NCC), Career Development Facilitator (CDFI) and a National Board Certified Career and Executive Coach (BCC).