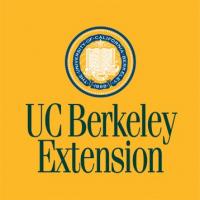 Free UC Berkeley Extension Courses for Eligible Staff Employees
Human Resources, in cooperation with UC Berkeley University Extension, is proud to announce that we have renewed the University Extension Sponsored Tuition program for Summer of 2018. 
Sponsored Tuition is a career development initiative spearheaded by Central HR in 2013, which provides free tuition for eligible employees. UC Berkeley employees can take one course per year from our approved course listing with no costs to the employee.
To learn more about this professional development opportunity please review the 
application form
 and 
program description
 (link takes you to UC Learning Center) which includes the list of covered Summer courses.  We also have the Program Description and Course List available here on our website as a PDF (see below).
For additional information and questions, contact the Staff Learning and Development team at 
grow@berkeley.edu
 or UC Berkeley Extension at 
(510) 642-4111
.
                    Summer 2018 Class List                                         Summer 2018 Program Description

Choosing Courses
At UC Berkeley, workforce learning and development is a joint, on-going effort on the part of employees, supervisors, and the campus. Employees should discuss available Extension courses with their supervisors to determine which courses can develop skills for current or future job duties and are a good fit with development plans and career goals. Employees must plan and receive supervisor approval for leave arrangements if they want to attend a course during working hours.
To View a list of available courses, log in to the UC Learning Center (see "Information and Enrollment", below). Program areas eligible for sponsored tuition include:
Business and Management
Computer Technology and Information Management
Environmental Engineering and Management
Writing, Editing and Technical Communications
Eligibility Requirements
UC Berkeley staff employees must be in an eligible personnel program or participating bargaining unit. Beginning in FY 2016, sponsored tuition is aligned with STAR eligibility criteria.
Employees who are eligible for the Staff Appreciation and Recognition (STAR) program are eligible for the sponsored tuition program, if they meet all of the following criteria: 
1. Those eligible are a: 
a. PPSM (PSS or MSP) employee, or
b. Teamsters (CX) employee 
2. Have successfully completed their probationary period, if applicable, 
3. Are a Career staff employee (appointments 2 and 7) or Contract staff employee (appointment 1), 
4. Received a "meets expectations" or better overall rating on their most recent annual performance evaluation, and
5. Employee must be on pay status at the time of enrollment.
Information and Enrollment
For more information and enrollment instructions, visit the UC Learning Center:
Go to blu
Authenticate using your Calnet ID
Select UC LEARNING CENTER in the SELF-SERVICE section
In the Search box, type Sponsored Tuition
There will be two documents to review:

Sponsored Tuition Enrollment Form
Sponsored Tuition Program Description and Course Schedule

Click on the document you wish to view and select START