Career development is a self-initiated process with support and resources provided by managers and the organization.  At Cal, we use a 5-part model of career development to help you organize your career development planning activities.  We encourage you to explore all the information, resources, and tools provided in each area of our model.  To begin your exploration, we encourage you to take the career development competencies assessment (PDF). This assessment will direct you to the part(s) of the model that are most applicable to you at this time.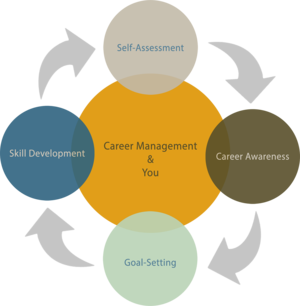 The UC Office of the President has launched an online career development portal, My UC Career, available to employees statewide. This self-directed toolkit includes
· Access to job openings across the UC system
· An interview-practice tool
· Resources for creating effective resumes, cover letters, and social media presence
· Research tools for identifying professional associations and databases
Also, don't forget to check out our online learning portal - Wisdom Cafe - where you learn and share with your colleagues.

---
Learn More