New UC Berkeley Thank You Cards are now available at no charge so that campus employees can appreciate one another's excellent work with a memorable keepsake.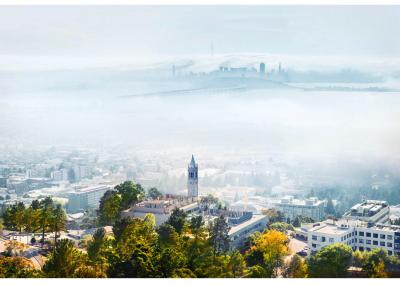 The Value of Saying Thank You
More and more studies show that expressing gratitude makes people happier and healthier. At work, appreciation is a major driver of job satisfaction and happiness, and engaged employees are more productive employees.
Share the Cards
You can distribute Thank You cards at your next staff meeting. Then, store them in a place to which everyone in your office has access. After filling in your personal message, deliver cards in person or send through campus mail.
Everyone Participates
Peer-to-peer, manager-to-employee, or employee-to-manager, every combination is a winner; expressing gratitude makes a powerful impact.
How to Order Cards
Email: CopyCenter@library.berkeley.edu
Incude: Name, department, address, phone number, email address and postcard quantity (limit 50 per order).
Cards are free for UC Berkeley employees.
Delivery Options
Option 1 – No charge – Department can pick up at Moffitt Copy Center. Cards available one day after order is emailed.
Option 2 – No charge – Deliver to an on-campus department. Delivery 2 to 3 days after order is emailed.
Option 3 – FedEx Shipping – There is a $7.00 minimum chard for FedEx shipping. Payable using a chart-string for recharge.
Questions or Comments?
Contact the Operating Principles team at OperatingPrinciples@berkeley.edu