Spring Schedule of Experiences
All experiences will be hosted on Friday afternoons from 12-3pm via Zoom.
| | | |
| --- | --- | --- |
| When | Topic | Expert/Facilitator |
| 3/10/23 | Anti-Blackness in Higher Education | J. Luke Wood, Ph.D. |
| 3/24/23 | Native American Identity and Representation | Adrienne Keene, Ph.D. |
| 4/7/23 | Disability in Higher Education | Isabel Dees, J.D. |
| 4/21/23 | Solidarity with the LBGTQIA+ Community | Rev. Jamie Washington, Ph.D. |
| 5/5/23 | Asian Pacific American Culture and Identity | Jennifer Ho, Ph.D. |
| 5/19/23 | Supporting Chicano/Latinx Employees | Cesar Cruz, Ed.D. |
| 6/9/23 | Achieving Organizational Excellence through DEI | Regina Stanback Stroud, Ed.D. |
Resources
Brooks, Paula, Cohort Communities in Higher Education: The Best Example of Adult Education

Hanover Research, Best Practices in Professional Development, 2017
Speaker Biographies
J. Luke Wood, Ph.D. is Vice President of Student Affairs & Campus Diversity and Dean's Distinguished Professor of Education at San Diego State University. Wood also serves as the Co-Director of the Community College Equity Assessment Lab (CCEAL), a national research and practice center that partners with community colleges to support their capacity in advancing outcomes for underserved students of color.
Dr. Wood has delivered over a 1,000 scholarly professional and conference presentations. His research has been featured by NBC, New York Times, Chronicle of Higher Education, Huffington Post, Fortune Magazine, Los Angeles Times, Miami Herald, San Francisco Chronicle, C-SPAN, and National Press Club. Dr. Wood has authored over 160 publications, including more than 70 peer-reviewed journal articles and 15 books.
Dr. Wood is a former recipient of the Sally Casanova Pre-Doctoral Fellowship from which he served as research fellow at the Stanford Institute for Higher Education Research (SIHER), Stanford University. Wood received his PhD in Educational Leadership & Policy Studies with an emphasis in Higher Education and master's degree in Curriculum and Instruction with an emphasis in Early Childhood Education from Arizona State University (ASU). He also holds a master's degree in Higher Education Leadership with a concentration in Student Affairs and a bachelor's degree in Black History and Politics from California State University, Sacramento. Luke is a member of Alpha Phi Alpha Fraternity Incorporated.
---
Dr. Adrienne Keene (Cherokee Nation) is a Native scholar, writer, blogger, and activist, and is passionate about reframing how the world sees contemporary Native cultures. She is the creator and author of Native Appropriations, a blog discussing cultural appropriation and stereotypes of Native peoples in fashion, film, music, and other forms of pop culture.
Through her writing and activism, Keene questions and problematizes the ways Indigenous peoples are represented, asking for celebrities, large corporations, and designers to consider the ways they incorporate "Native" elements into their work. She is very interested in the way Native peoples are using social and new media to challenge misrepresentations and present counter-narratives that showcase true Native cultures and identities.
Adrienne holds a doctorate in Culture, Communities, and Education from the Harvard Graduate School of Education. Her research focuses on college access for Native (American Indian, Alaska Native, and Native Hawaiian) students and the role of precollege access programs in student success. She has worked closely with a non-profit called College Horizons, which assists Native students in the college application process — as a participant, alumna, faculty member, and now researcher.
---
Isabel Alvarado Dees (she/her/ella) is the Associate Vice Chancellor, Equity & Equal Protection at University of California, Santa Cruz (UCSC). She holds the plenary titles of Title IX Coordinator, Locally Designated Official (LDO), ADA Coordinator, & Equal Employment and Opportunity (EEO) Director. Originally from the Los Angeles area, Isabel has lived and worked in the bay area since 1998. 
Isabel is the daughter of Mexican immigrants, first in her family to attend university. She received her law degree from Monterey College of Law and completed her B.A. in Politics at UC Santa Cruz. Isabel is an educational rights advocate with over 10 years-experience working on compliance in higher education. She identifies as a member of the disabled community which informs her approach and philosophy. Her work focuses on meaningful inclusion through agency models of service and transformative justice principles. 
---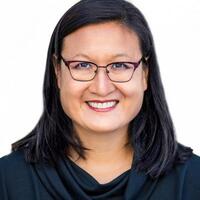 Jennifer Ho, the daughter of a refugee father from China and an immigrant mother from Jamaica,  is the director of the Center for the Humanities and the Arts at the University of Colorado Boulder, where she also holds an appointment as Professor in the Ethnic Studies department. 
Ho is the author of one co-edited (along with Jim Donahue and Shaun Morgan) collection of essays, Narrative, Race, and Ethnicity in the United States (Ohio State University Press 2017) and three scholarly monographs, Consumption and Identity in Asian American Coming-of-Age Novels (Routledge 2005), Racial Ambiguity in Asian American Culture (Rutgers University Press 2015), which won the South Atlantic Modern Language Association award for best monograph, and Understanding Gish Jen (University of South Carolina Press 2015). 
She has published in journals such as Modern Fiction Studies, Journal for Asian American Studies, Amerasia Journal, The Global South, Southern Cultures, and Oxford American. Her next two academic projects are a breast cancer memoir and a monograph that will consider Asian Americans in the global south through the narrative of her maternal family's immigration from Hong Kong to Jamaica to North America. In addition to her academic work, Ho is active in community engagement around issues of race and intersectionality, leading workshops on anti-racism and how to talk about race in our current political climate.
---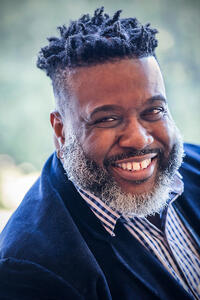 Rev. Dr. Jamie Washington is the President & Founder of the Washington Consulting Group (WCG). WCG was named by the Economist as one of the Top 10 Global Diversity Consultants in the world. Dr. Washington has served as an educator, administrator, and consultant in higher education for over 36 years.  He serves as an invited instructor in the Harvard Graduate School of Education and the Lancaster Theological Seminary.  He is the President and Co-Founder of the Social Justice Training Institute and a Past President of the American College Personnel Association.  (ACPA) 
Dr. Washington earned his B.S. degree from Slippery Rock State College; a double Masters' of Science degrees from Indiana University/Bloomington; a Ph.D. is in College Student Development  from the University of Maryland College Park; and a Master of Divinity from Howard University School of Divinity. He has received many awards and honors.  He was honored with the University of Maryland Baltimore County's Legends of Excellence Award for his contribution to the lives and education of Black and LatinX faculty, staff and students. In May 2019, he received an honorary Doctor of Business Administration from Shepherd University in West Virginia. He received the 2020 Annuit Coeptis Senior Leader Award from ACPA.  He is a member of Omicron Delta Kappa, Golden Key, Alpha Phi Omega, Phi Delta Kappa and a life member of Alpha Phi Alpha fraternity Inc.
In addition to his work in higher education, Dr. Washington has an extensive list of corporate, non-profit, government and faith organization clients.  Some of his clients include, Starbucks, Wachovia and Wells Fargo, Shell Oil, Boston Bank, Green Peace, Human Rights Campaign, The Taskforce, The Peace Corps, the Government Office of Accountability, The Presbyterian Church International, Metropolitan Community Church and the Baptist Church Convention.
---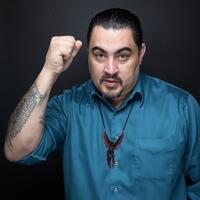 Dr. César A. Cruz- From marching 76-straight miles, to hunger striking for 26 days, César has dedicated his life to fighting for justice. He was born in Guadalajara, Jalisco, México and migrated to the U.S. at a young age with a single mother and grandmother. He grew up in South Central L.A. and moved to the Bay Area to study. César graduated from UC Berkeley with a B.A. in History. He has been an educator for 23 years, in positions of leadership for the last 17 years, most recently serving as the Dean of Secondary Schools Program at Harvard University. 
He co-founded the independent school, Making Changes, out of his home, and has sought to create autonomous education spaces. For the last four years, he has overseen the Homies Empowerment Program serving gang impacted/involved youth in Oakland, CA. He is the author of two books, Revenge of the Illegal Alien, and Bang for Freedom. He received his doctorate in Educational Leadership at the Harvard Graduate School of Education, becoming the first Mexican immigrant male to do so. The recipient of the Jefferson Award for Public Service, César currently serves as a Bridge Fellow for the national organization TNTP (The New Teacher Project), and is on the advisory board of the education policy organization Broader Bolder Approach to Education (BBA). Amidst all, he is proudest to be a husband, and father of three children: Olin, Amaru and Quetzali. 
---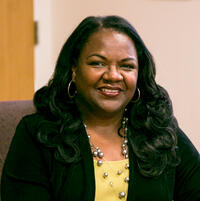 A co-founder of The Village Demands, Dr. Stanback Stroud, served more than 35 years as an educator.  She began her career in education as a professor of nursing at Rancho Santiago College (now Santa Ana College). She later become the Mission College Dean of Workforce and Economic Development, Skyline College Vice President of Instruction, and President, before being appointed Chancellor of the Peralta Community College District. Her successful tenure as College President included leadership in establishment of the Skyline College Promise, the Equity Institute, the SparkPoint Center, and the Center for Transformative Teaching and Learning—as well as capital improvements, a new baccalaureate degree, diversification of faculty and staff, and successful fundraising.
Named President Emerita by the San Mateo County Community College District Board of Trustees, Dr. Stanback Stroud is highly regarded for her work on student equity and diversity; education/industry collaboratives; economic empowerment and anti-poverty strategies; community workforce and economic development; and regional and state educational policy. Dr. Stanback Stroud served as the President of the State Academic Senate for California Community Colleges.
Dr. Stanback Stroud served as a presidential appointee on the President's Advisory Council on Financial Capability for Young Americans for President Barack Obama. In recognition of her work on equity, the Academic Senate for California Community Colleges established the Regina Stanback- Stroud Diversity Award, a state-wide award that honors faculty whose work demonstrates a commitment to diversity, equity and social justice. In recognition of her leadership, the Western Regional Council on Black American Affairs established the Dr. Regina Stanback Stroud Leadership Achievement Award, awarded to individuals committed to leadership excellence and social justice.
---