Milestones mark significant accomplishments in careers, and our new UC Berkeley Staff Service Awards reflect the unique character of Berkeley. The new highly polished glass discs are unique to Berkeley and stack to build a beautiful one-of-a-kind service award tower celebrating your professional  journey at Cal. We've replaced the old letter and certificate approach with a simplified easy to use system. For example we will automatically send your service awards directly to your home address on file and notify you by email when they are on their way.
Staff employees are eligible for service awards after completing at least 10 years of service, and every five years after that (15, 20, 25 and every 5 thereafter). If you have questions about service awards, just submit your question via ServiceNow's "Ask a Question" feature. (CalNet authenticate and "Ask a Question".)
Service Award Eligibility
All service with the University of California, Dept. of Energy Laboratories, and the State of California (including service with the State Universities and Colleges and Hastings College) at 50 percent time or more is counted to determine an employee's eligibility for service awards. Academic service is included to determine length of service, but awards are granted only to staff employees. Periods of leave with pay, military leave, and leave without pay due to work-incurred injury or illness are included when calculating length of service. Service credit for service awards, retirement gifts, and vacation accrual increases may not correspond to the amount of credit one has in the UCR system or to one's seniority points for layoff.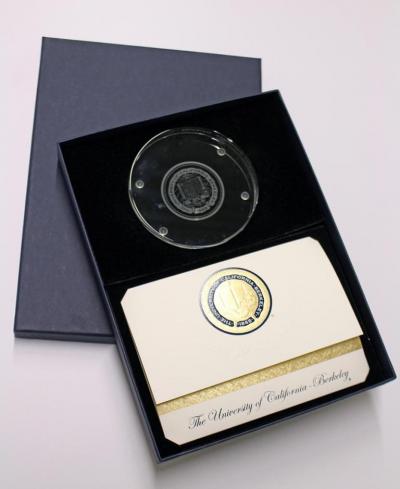 Service Award Requests
The Staff Service Award Request Form is now interactive and available on-line. Please complete it, save it, and then attach it to a ServiceNow service request. (CalNet authenticate and submit your request.) There's no need to worry about a bunch of paperwork and supporting documentation - we've taken care of that for you. You submit the form and we'll take care of the rest.
Timing of Service Award Requests
Service award requests may be submitted at any time. However, HR Partners should submit forms monthly for eligible staff. Questions should be submitted via the ServiceNow "Ask a Question" feature. (CalNet authenticate and "Ask a Question".) 
Types of Service Awards
Service Awards are granted to employees who complete ten or more years of University service at one-half time or more, and an award is given at each five year interval beyond ten years.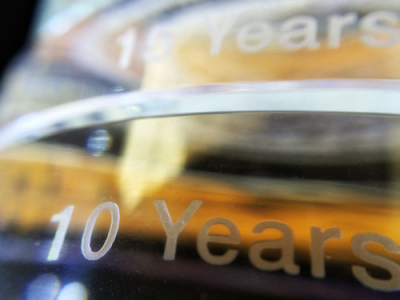 Change in Vacation Leave Accrual Rate
In addition to receiving a Service Award, employees are given a higher accrual rate for vacation as they accumulate service. The standard accrual rate increase is two additional hours a month after ten years and two hours a month every five years after that, up to 16 hours maximum. Employees who were part of A&PS and moved into Personnel Policies for Staff July 1, 1996 have a higher accrual rate than other employees.
Collection of Service Awards
Employees may want to build their Staff Service Award tower by collecting previous anniversary milestone awards.  Central HR has worked with our vendor, Engage2Excel, to make the new Service Awards available for purchase. If you would like to purchase an award from a prior service anniversary, you will be able to do so starting April 2nd, 2016. You can only purchase an award for a service milestone that you have already achieved. You can not purchase a service anniversary award prior to passing your anniversary date.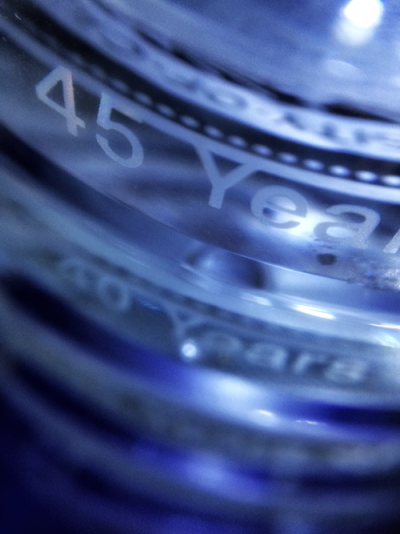 References: