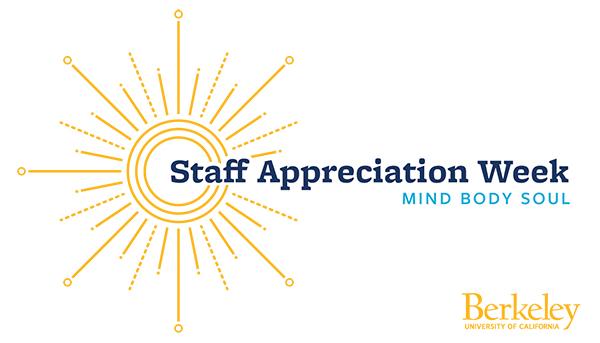 Our Staff Appreciation Week (June 13 - 17) is just around the corner; five days of events and activities to recognize and celebrate our staff contributions. However, we urgently need your help to make Summerfest a huge success - volunteer now! For as little as an hour of your time you can help out, get special 'volunteer only' gifts and still get an awesome lunch.
Here's what we have planned for you during the entire week focusing on our theme "Mind, Body & Soul":
As a reminder, the Next Opportunity at Work (NOW) Conference will be held on Thursday, July 28 this year at Memorial Stadium. It's an excellent opportunity for staff to develop their careers and be recognized for outstanding contributions.
Note for Managers and Supervisors:
Staff Appreciation Week is coming, June 13 - 17!  We would like to encourage you to start early planning for a way to appreciate your own staff during that time. Sometimes a small effort on your part is very meaningful to those who work for you. Finding a fun way to say thank you, celebrating their successes, simply giving them the time to attend events that week, or even volunteering at Summerfest yourself, all show that you appreciate them.
You are also encouraged to approve release time requests from staff to participate in the week's events as your department's business needs allow. Staff Appreciation Week has numerous community building events throughout the week to choose from. The Wednesday Summerfest event goes from 11:30am - 1:30pm so that managers have flexibility to stagger staff lunch hours and allow more people to attend. The more staff are able to attend, the more inclusive our community becomes.