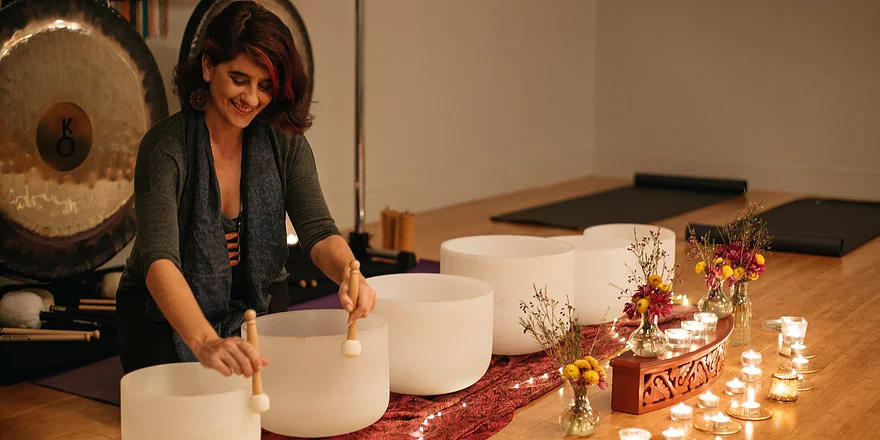 Join Melissa Felsenstein of Inner Sounds Yoga during Staff Appreciation Week on March 21, 2019, from 12:00 - 1:00 pm in the East Pauley Ballroom and experience the powerful effects of live sound during this special, free sound meditation. Learn how sound can be used as therapy to help reduce stress, release tension, balance the nervous system, and encourage healthier sleep. Feel a deeper sense of relaxation and renewal as you are immersed in tone and vibration of quartz crystal bowls and other instruments.

Participants have reported achieving meditative brainwave states, feeling a mental calm and self-connection, and receiving a very good nights rest the day of the sound bath and days following. Theta meditative brainwave states have been reported by participants and can assist with creative problem solving, spontaneous insight, and intuitive guidance. Register today and come experience something completely new and invigorating - no yoga is practiced, simply sit down and receive sound. To learn more about Melissa Felsenstein, please visit www.innersoundsyoga.com.

A Tea reception provided by Peet's Coffee will follow beginning at 1 p.m. outside of the East Pauley Ballroom. Those who are unable to attend the meditation session are still encouraged to join us for the reception.
More details coming soon...
Brought to you by our awesome sponsors: