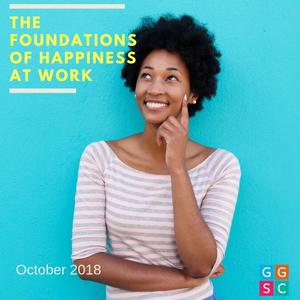 This October, find your happy place at work!
Make October "Happiness at Work" month by joining fellow UC Berkeley staff and faculty for a free, four-week online class on The Foundations of Happiness at Work, developed by The Greater Good Science Center (GGSC). Learn how to boost authentic well-being for yourself and your team and discover the four key pillars of happiness at work: Purpose, Engagement, Resilience, and Kindness.
The Foundations of Happiness at Work launched on the edX platform in early September, but you can register Oct. 1 to take at your own pace! The course is the first in an online, three-course Professional Certificate Program on The Science of Happiness at Work. The next two courses launch January 2019.
Questions? Email eliseproulx@berkeley.edu.