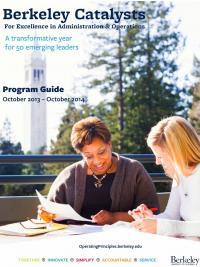 In 2013-2014, we launched a one-year action-learning program that offered a unique professional development opportunity for 46 staff from units across campus. Catalysts honed their leadership and organizational improvement skills while partnering with unit leaders to focus on a unit-specific strategic opportunity or challenge. Each Catalyst launched projects that had a real impact in shifting the culture in their units related to one of our Operating Principles. The program won the Silver Award for Innovation from Chief Learning Officer Magazine.
Conversation with John Wilton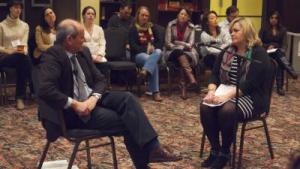 John Wilton joins the Catalysts for an intimate conversation about leading change at Berkeley, and the importance of the Catalysts' change efforts.
Leadership Panel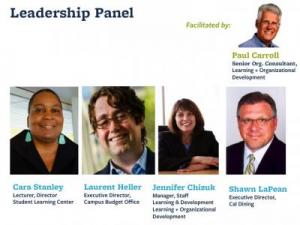 Campus leaders tell their stories, highlighting the importance of finding your own voice--as well as following a sometimes non-linear path to success.
Leader as Storyteller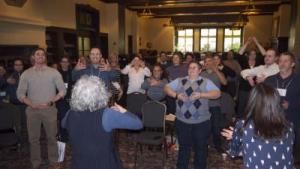 Arina Isaacson, of the Berkeley Executive Coaching Institute, leads the Catalysts through a series of exercises to empower them to create powerful, personal leadership stories.
Marshmallow Challenge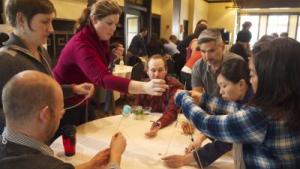 Catalysts learned the importance of rapid prototyping, communication and team work during an exciting Marshmallow Challenge.
Problem Finding, Problem Solving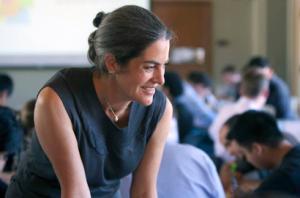 Sara Beckman, Senior Lecturer at Haas, taught the process of identifying and framing problems to come up with innovative solutions.
Lab on Project Management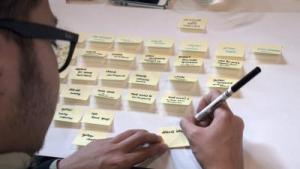 Catalysts learn Project Managment basics. Here, Student Affairs Admissions & Enrollment Catalyst, Kaegy Pabulos, creates a Work Breakdown Structure.
Lab on Culture Stewardship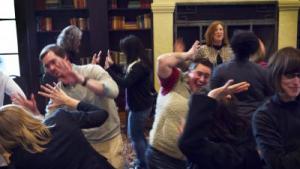 Catalysts participate in theater exercises to learn how to overcome obstacles in their projects.
Lab on Facilitation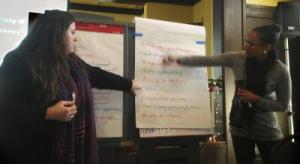 Alaisha Hellman and Cynthia Ladd-Viti faciltiate the Catalysts through a decision-making process with newly-acquired skills.
Lab on Change Management
Participants learn change management concepts using the framework from Switch, by Chip and Dan Heath.
Lab on Culture

Cataysts learn about the importance of organizational culture to help deliver on strategy and build staff engagement.
Staff Learning and Development