What is performance calibration? 
An ongoing, informal process of revisiting and refining expectations, ensuring fairness and equity in the performance development program.
A formalized facilitated process in which managers/supervisors in departments determine employee performance levels and numeric ratings once annually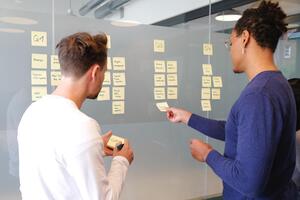 The three Achieve Together Check-ins make-up one overall performance appraisal. The information from the three Check-ins is used by managers/supervisors to determine the performance level (Needs Attention; Well Done; Stand Out) for each of the five (5) Achievement Criteria. The five performance levels are then averaged to generate an Overall Performance Level and an associated numeric rating.  
Note: When merit funding is available, numeric ratings confirmed in the performance calibration process will be used to inform percentage-based merit increases.
Divisions, schools, units, and departments have been using some form of performance calibration at UC Berkeley for decades. With the launch of the Achieve Together program, we'd like to share information on how you can update and align your practices with the new program.