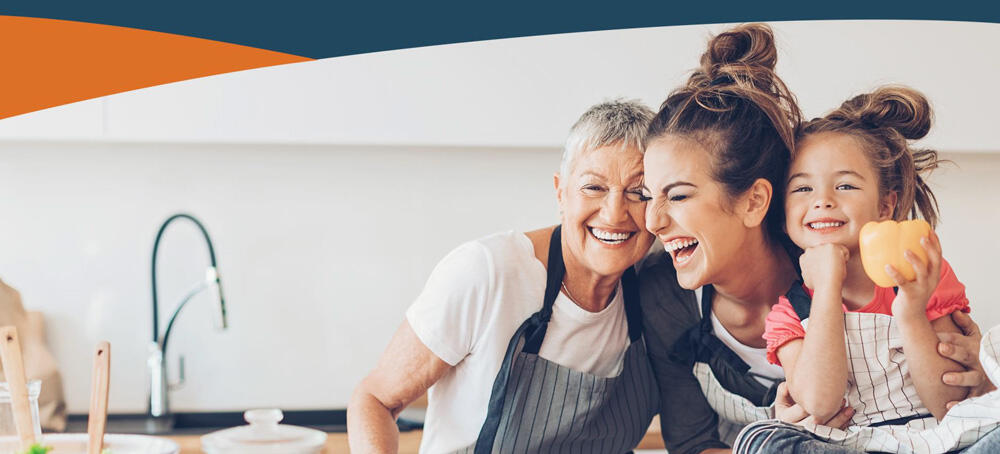 A helping hand to care for your loved ones
When you're feeling the pressure of trying to balance a busy workday with an unpredictable school year or need an extra hand while you're transitioning care arrangements, your Bright Horizons Back-Up Care™ benefit can help. Find fully screened, vetted care you can trust in a nearby center or your own home.  And with instant booking, you can confirm care instantly for available spaces. 
With the health and safety of your family being top priority, you can have peace of mind knowing COVID-19 protocols are in place. Watch a video to learn more about Bright Horizons' center and in-home provider practices.
Register and reserve back-up care when:
Your child's school is closed
The sitter's on vacation
Parents need support at home
Your regular caregiver cancels
Who's Eligible?
Employees with Full, Mid-Level and Core benefits. Children through 17 years of age are eligible as are adults over 18 years.
Programs Available
Access is available for the following back-up care programs:
In-home well child care
In-home adult/elder care
Center-based child care, including both Bright Horizons Child Care Centers and KinderCare Child Care centers, on a space-available basis
Program Parameters
All eligible employees can use up to 120 hours of back up care from October 1, 2020 through June 30, 2021. There is a 4 hour minimum for all care requests. For more program details, please see the links below or go to the Bright Horizons Family Solutions website for UC Berkeley, register and view the specifics of the UC Berkeley program. Hours vary depending on the type of care needed, and the service is designed to provide care when employees need to work. In-home care is available 24 hours a day, 7 days a week during your work hours. Center-based care hours vary based on the center's operating hours.
Co-Payment
In-home care for children and adults: $4/hr (covers up to 3 dependents) 
Center-based child care: $2/hr per child 
Co-payments are collected via credit card or EFT when a reservation is confirmed.
Because of the subsidy provided by UC Berkeley, the Back-Up Care program provides eligible employees with care at a cost that is far less than the market rate for these services. 
Advance Registration Required to Schedule Care
Registration, via phone or online, is free and is required prior to scheduling care. Eligible employees can register and reserve care either online through the password-protected website. Your UC Path employee ID number will be required (with no leading 0 in the number). Registration in advance of needing care will ensure that you have access to the program when needed and will prevent delays in the scheduling process. You may schedule care 30 days in advance up to the day care is needed, however it is recommended that you allow at least 3-4 hours notice for same day care requests when possible.
New Users
From the Bright Horizons website, click "Use it" on the Reserve Back-Up Care tile. On the login page, click "Don't have a Bright Horizons login?" 'sign up' and enter the following employer information to begin the registration process:
Employer Username: UCB
Employer Password: backupcare6 
*Important note: when entering your employee ID in the registration process, be sure to use your new 8 digit employee ID (no leading zero) found in UC Path.
You can also register by phone: 877-BH-Cares (877-242-2737). Care Consultants are available to assist you 24/7.
Returning Users
Reserve online at the Bright Horizons website by signing in with the personal username and password you created previously.
Quality of Care
Child care centers in the network must be accredited by the National Association for the Education of Young Children (NAEYC) or meet or exceed state child care licensing requirements. All in-home care agencies in the network are credentialed and employ trained caregivers. All center and in-home care providers participate in an extensive screening + training process. Due to the coronavirus, caregivers and child care centers are following all Centers for Disease Control and Prevention (CDC) health and safety protocols. Additional information can be found on the Bright Horizons website.