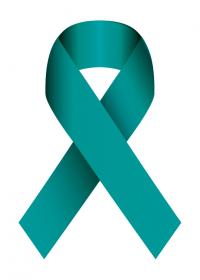 On an annual basis, all members of our community are required to read a short Sexual Violence and Sexual Harassment (SVSH) memorandum which contains information regarding sexual harassment and sexual violence policy and resources. It should take about 5 minutes to review. This new requirement is in addition to the requisite biannual online SVSH training.
Reading this supplemental memo is mandated by the campus and the UC Office of the President and was due March 13th for all faculty and staff members.
For Staff - please read our 'how-to' instructions to check your compliance status.
For Managers - please read our 'how-to' instructions to check your employees' compliance status.
For technical questions about UC Learning Center, please e-mail itcsshelp@berkeley.edu.
Browser issues
Training not advancing
Disabled accounts
For all other questions about UC Learning Center please e-mail hrapscsshelp@berkeley.edu. These questions may include:
Separated employees receiving this e-mail in error
Access to UC Learning Center
Policy questions about required training
Finally, the importance of completing the mandatory SVSH prevention training remains a condition of the performance management program for PPSM Supervisors, Managers, and Non-manager/supervisor staff.


_________________________________________________________________________
UC Berkeley is making continuous efforts to prevent sexual harassment and sexual violence on our campus, including revised education requirements for members of the campus. These educational sessions are a critical part of understanding our role in ending harassment and violence.
New and continuing faculty and staff employees are required to receive sexual harassment and violence awareness and prevention training, including specific information on their obligations to report sexual violence.
The framework for this training is designed to encourage behavioral change to help reduce violence, to build a culture of trust, and most importantly, to increase the safety for all populations on campus. The structure of the training emanates from recommendations of the UC President's Task Force on Preventing and Responding to Sexual Violence and Sexual Assault.
NEW! One page survivor support handout for students and staff

_________________________________________________________________________

FAQ's
Who is required to take the training?
All active faculty and staff on payroll at all UC campuses and Medical Centers are required to take the UCOP mandated trainings on UC Sexual Violence and Sexual Harassment Prevention. Making campus a safer place is everyone's job.
For people who completed training last year that are not understanding the document is separate refresher
This recent assignment is a refresher document mandated by UCOP. It's purpose is to let people know about new resources, rather than wait 2 years to get this information into their hands. It's designed to supplement the full workshop with relevant contact information about new campus resources and contact information that may come in handy should you, or someone who reaches out to you, need support.
Does my compliance affect whether or not I'm eligible for a merit increase?
Yes. Completing the mandatory sexual harassment and sexual violence (SVSH) prevention training remains a requirement of the performance management program for PPSM Supervisors, Managers, and non-manager/supervisor staff.
What new SVSH trainings are rolling out?
Effective March 2016, UC Berkeley rolled out two separate UCOP mandated trainings regarding UC Sexual Violence and Sexual Harassment Prevention. There is one version required for Staff (non-supervisors) and a separate version for Faculty, Supervisors, and other designated employees who are required to complete two hours of sexual harassment, violence prevention and response education as required by CA Assembly Bill 2053 & CA Assembly Bill 1825.
What is the deadline to complete the training?
New hires will have six weeks from their hire date to complete it.
Faculty and supervisors – who have been required to take such courses every two years – will see new, updated content and will maintain their current training schedule. Faculty and supervisors are assigned the training on a rolling basis and may have a future deadline.
Where can I learn more about this training requirement? 
You can find more information on the UC system-wide requirements for faculty, staff, and students here: http://sexualviolence.universityofcalifornia.edu/education-training/index.html
What if I do not have a computer to access the training?
Non-computer users are not exempted from the training. If you are an employee who has absolutely no computer access, you should work with your manager to view the training on an available computer.
Will the training be provided in other languages?
As it currently stands, there are no alternative language options. We have requested another version and until further notice, all feedback pertaining to this issue should be forwarded UCOP and their Compliance office. 
Will the training be accessible for ADA staff and those with Special needs?
The courses are accessible for people who are sight and hearing impaired. For more information about accessibility please go to https://home.campusclarity.com/accessibility-statement
Who do I contact regarding any questions or concerns on technical issues regarding this training?
You can contact Campus Shared Services IT Helpdesk at servicenow@berkeley.edu